At Stinson Electric we are proud of our core values and teamwork. Our team prides themselves on getting it right the first time. With this drive for excellence, our team, together with industry partners, has worked on several award-winning projects and been recognized both as a company and as individuals for our work in the community.
NAIOP Award of Excellence Nominee – Parkers Lake
PARKERS LAKE COMMERCE CENTER
Category: Repositioned / Renovated (New Use)
Location: 14600 21st Avenue, Plymouth
Owner: The Meritex Company
Developer: The Meritex Company
General Contractor: R.J. Ryan Construction Inc.
Architect: Pope Architects
Interior Designer: Pope Architects
Size: 186,613 square feet
Parkers Lake Commerce is a multi-tenant warehouse/office building that was redeveloped by The Meritex Company. The main vision of Meritex was to reposition the building from what was previously a corporate headquarters with long-term vacancy into a prominent, modern, industrial building. The interior and exterior were completely demolished and renovated. Modernized amenities include but are not limited to multiple store fronts, new façade, roof system, drive-in doors, energy efficient lighting and mechanical systems, and a spec office.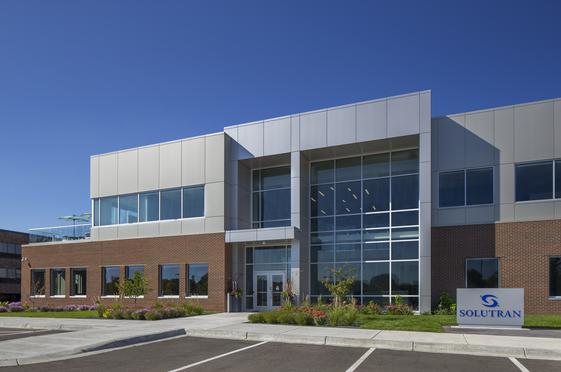 NAIOP Award of Excellence Winner - Solutran
Solutran Headquarters
Category - Office Build-to-Suit
Location - 13305 12th Ave. N., Plymouth
Owner - Solutran
General Contractor - R.J. Ryan Construction Inc.
Architect - Pope Architects
Interior Designer - Pope Architects
Size - 31,780 square feet
Solutran is a family-owned financial services technology company, which recently built a headquarters in Plymouth. Accommodating company growth and creating an engaging workplace were key priorities of Solutran management. The modern aesthetic was achieved through an exterior design that features metal panels, bricks and glass. The two-story atrium lobby brings natural light far into the building, which provides formal and informal and collaborative and private workspaces. This project was completed on an aggressive timetable and sustainability attributes include a direct pedestrian connection to public transportation and bike racks.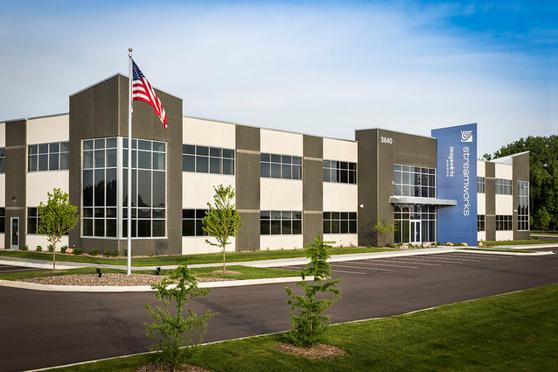 NAIOP Award of Excellence Winner - Streamworks
Streamworks—Lexington Preserve Business Center
Category - Industrial Build-to-Suit
Location - 3640 Pheasant Ridge Drive, Blaine
Owner - K&Z Properties
Developer - CSM Corporation
General Contractor - R.J. Ryan Construction Inc.
Architect - CSM Corporation
Interior Designer - CSM Corporation
Size - 88,435 square feet
CSM Corporation served as the developer, architect, interior designer and construction manager after Streamworks purchased land for the project. The marketing and printing functions of Streamworks are housed in the production and warehouse portion of the new facility. About 35,000 square feet is devoted to office space on two floors. Architectural precast panels in two colors served to break up the exterior and provide visual interest. The office floors have open ceilings with strategically placed ceiling clouds. Pheasant Ridge Drive was extended as part of the project and a cul-de-sac was relocated.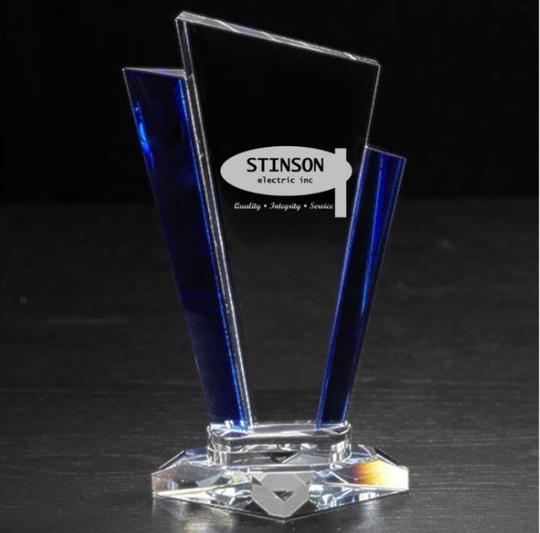 Awards and Recognition
When we are recognized for our work by other organizations in the community, it reaffirms we are succeeding in our values of Quality, Integrity, and Service. Stinson Electric is proud to be the recipient of the following awards:
Energy Efficiency Partner – Xcel Energy
Friends for Life Award – Abria Pregnancy Resources
Leading with Faith Award – The Catholic Spirit
Catallia Cares Vendor Recognition – Catallia Mexican Foods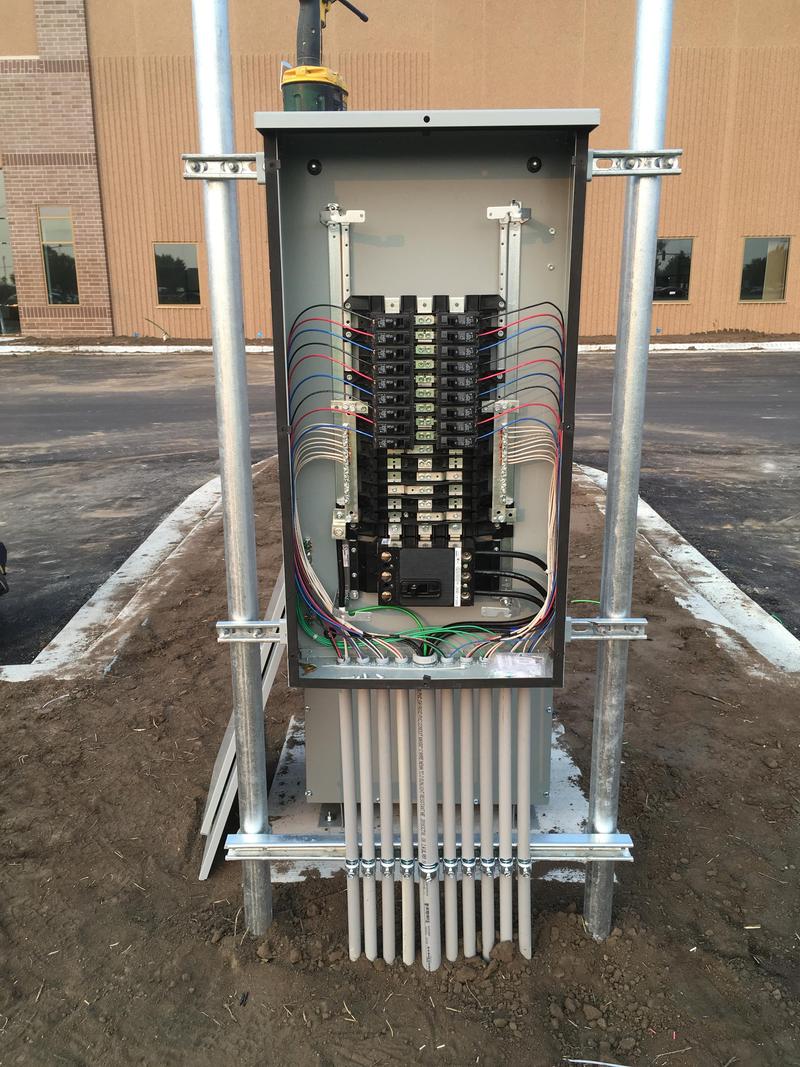 We're ready to partner with you and begin your project.
Contact Us